Hot Topic
New affordable spay/neuter community clinic will more than double our impact
This summer, the Kindest Cut mobile spay/neuter clinic was in Northeast Minneapolis. Kira, a Siberian Husky, was inside resting comfortably after her spay surgery.

Kira's owner, Lorry, was greeted enthusiastically by her pup when she came to take Kira back home. Lorry was just as excited. To Lorry, Kindest Cut was a lifesaver. "I am unemployed, I just had surgery myself and I can't tell you how happy I was to hear about this service."

High quality, high volume, low-cost spay/neuter is a critical part of the solution to animal homelessness. Thousands of animals go un-sterilized because their owners do not have the financial capacity to pay for surgery and there are very few resources available to them. Annually, these animals contribute to and compound the problem of overpopulation.

Animal Humane Society recognizes that it is critical to provide a service that makes it financially viable to have the surgery, ensures access is convenient and simple, educates on the health and behavior benefits to the animal, household and community and emphasizes quality of care by professional veterinary staff.

Since it began operating in May, Kindest Cut, in partnership with Animal Humane Society, has provided nearly 2,000 surgeries to pets of people in need. This year, we plan to provide 10,000 mobile surgeries– ultimately reducing the number of homeless animals by several hundred thousand.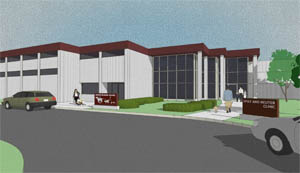 But that's just the beginning. With your help, we plan to break ground in early 2012 on a low cost, spay/neuter community clinic. This clinic will be located at our Golden Valley site and will more than double our impact by serving an additional 15,000 pets each year.

Today we are asking for your support in funding this affordable spay/neuter clinic by making a gift to Bound for Home. We are two-thirds of the way to our goal of $3.1 million and Kindest Cut is just one of the many reasons to get excited about this community initiative to save animal lives.

Please make your gift today and you'll be a part of creating lasting changes for animals in our community.