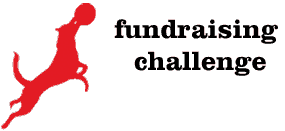 This week's prize is courtesy of Hennepin Theatre Trust
To go along with our first fundraising tip of the week, we'd like to offer your contacts a little extra incentive to donate in your honor!
To celebrate the 36th Annual Walk for Animals, we're offering a prize to the person who makes the donation that sends us over the $36,000 mark.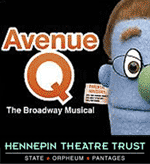 The winner will receive two pairs of tickets to the opening night production of the hit Broadway musical Avenue Q at the Orpheum Theater on April 13, 2010 courtesy of Hennepin Theatre Trust. Feel free to donate to your own efforts if you'd like to take a chance at winning these great tickets for yourself.
Animal Humane Society staff are not eligible to participate in this fundraising challenge.
Lots of woofs, meows, chirps and squeeks of thanks to our friends at Hennepin Theatre Trust for supporting this year's Walk for Animals!
We've made it easy to tell your friends and family about this chance to win. Log into your Participant Center and choose the Avenue Q template from the suggested email messages.
Congratulations to Shanna H for winning last's week Ordway Theater tickets!