One of the most endearing qualities of the adopters in our community is their ability to see the best in each and every animal. They can look at an animal with physical limitations or behavioral challenges and see a perfect family pet. It's that compassion that allows animals like Marin to come to Minnesota from other parts of the country (or the world in Marin's case) in search of a better life. And because of our amazing adopters, animals like Marin become adored family pets and are given the love and care we think Minnesotans give best.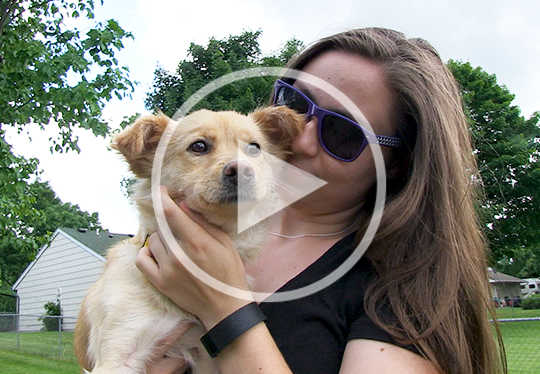 ---
Dozens of dogs are settling into new homes after being seized from a warehouse-style office space in Bloomington leased by the owner of Luv Me Again Animal Rescue.
Responding to reports of barking and a foul odor coming from the building, Bloomington Police discovered 37 animals living in a suite inside the warehouse. Due to the conditions as well as multiple municipal animal control ordinance violations, the animals needed to be removed.
Bloomington Police requested assistance from AHS to execute a search warrant authorizing the seizure of the animals. AHS Humane Agent Keith Streff observed the dogs living in unsanitary kennels with no access to food or water, and coordinated a team of AHS employees to remove the dogs and transport them to safety at AHS in Golden Valley.
During a 10-day legal hold period, the dogs were released by their owner into the care of AHS, and our veterinary and behavioral specialists began preparing them for adoption. So far, 33 dogs from this case have found loving new homes. The remaining dogs will be made available once they have received the medical and behavioral care they need.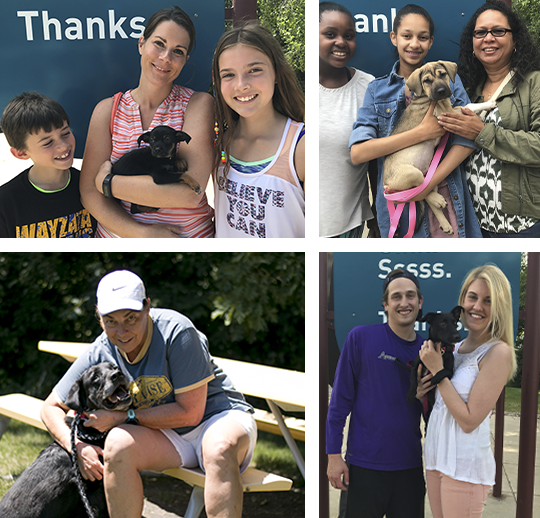 ---
Abandoned by her mother at just a few days old, Radish the kitten had little chance of survival. Luckily, Owlet had just had a litter of her own and took the fragile kitten under her wing. Watch their heartwarming story.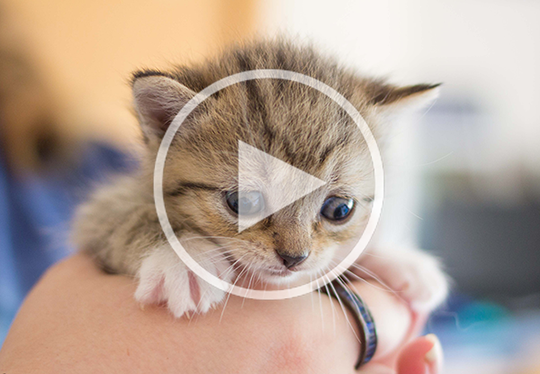 ---
Animal Humane Society has been nominated to win up to $30,000 from BISSELL Pet Foundation as part of their Support the Shelters sweepstakes. It only takes a minute to submit your vote for AHS, and your entry gives you the chance to win a Bissell product, too! Voting ends on August 1. Thank you!