The Walk for Animals is less than a month away. Thank you to everyone who has already registered or donated. With your hard work and generosity, we've raised more than $220,000 to support animals in need in our community. But we need everyone's help to reach our $1 million goal.
The animals are counting on you! If you haven't registered yet, sign up today and make second chances possible. Can't register, but still want to make a difference? Make a donation to support the Walk for Animals.


---
With hundreds of walkers already registered, we know plenty of you are gearing up for this year's Walk for Animals. But how ready is your pet? Each year the Walk brings together thousands of people and their animals. If you're planning to bring your dog, cat, or critter, now is a great time to make sure they're prepared for the festivities. Check out these great tips from Animal Humane Society's Training School on how to best prep your pet for the Walk.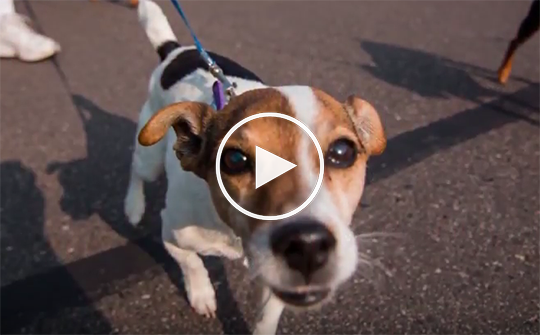 ---
Four years ago I had the pleasure of adopting Henry, a 1-year-old pup, from AHS in Coon Rapids. He was clearly well taken care of by the shelter staff, which is apparent with his love of people and other animals.
Shortly after adopting we began training at AHS. As smart as he is, he breezed through the levels of training and earned his Canine Good Citizen certificate (proud dog mom moment). He even started volunteering as a therapy dog for my grandmother and hospice patients.
Outside of volunteering, Henry loves to run, hike, camp, road trip, and play with his best dog pals. He is the gentlest soul with an occasional crazy side. I tell him every day that I love him and that I'm lucky to have him!
— Noelle
---
Animal Humane Society is looking for veterinary technicians to join our team. Vet techs play an integral role in helping the more than 23,000 animals that come through our doors each year. By providing examinations, assisting in surgery, and treating animals in our shelter, vet techs provide the compassionate care these animals deserve while helping us achieve a more than 95 percent placement rate.
An associate degree or a minimum of one year experience working as a vet tech is required. Animal Humane Society offers competitive pay and benefits, a one-of-a-kind work environment, and the opportunity to make a difference for animals in need.