You love animals and want to make a difference in their lives. Participating in Animal Humane Society's Walk for Animals is an easy and super fun way to show your support for dogs, cats, and critters in need. Register now and start fundraising, then join us for the Walk on Saturday, May 6 to celebrate. Every dollar raised provides food, shelter, and medical treatment to the thousands of animals AHS cares for each year.
And when you sign up by March 18, you'll earn an exclusive AHS prize!
Pets of all kinds and the people who love them will gather for this festive event at AHS in Golden Valley. The day includes a two-mile walk, food trucks, pet contests, vendors, a live band, and more.
Join us for this year's Walk and create healthier, happier lives for animals in our community.


---
Training your dog is not only a great way to help with your pet's manners, it also helps build a strong bond with your furry companion. Derek and his dog Colby are a prime example. Even though they've graduated from Animal Humane Society's Training School, they keep coming back for more! Watch a video of the pair who have attended more than 100 training classes at AHS.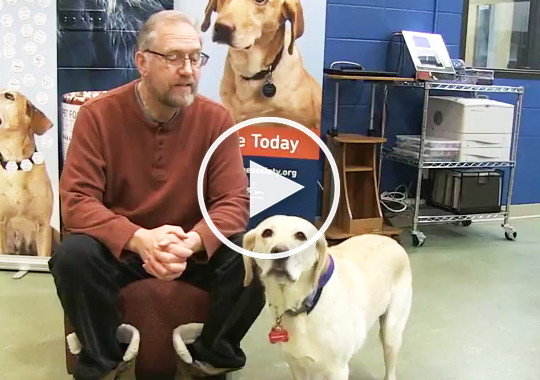 ---
Anytime someone visits an AHS adoption center in search of an older animal that's having a difficult time finding a home, our hearts skip a beat. Although we celebrate every adoption, we are especially overjoyed to see animals like Frannie adopted. The 11-year-old cat spent time in four of our five shelters over the course of several months, and was continually overlooked by potential adopters. But all that waiting paid off when she found the perfect human companion who appreciates her sassiness and quirks.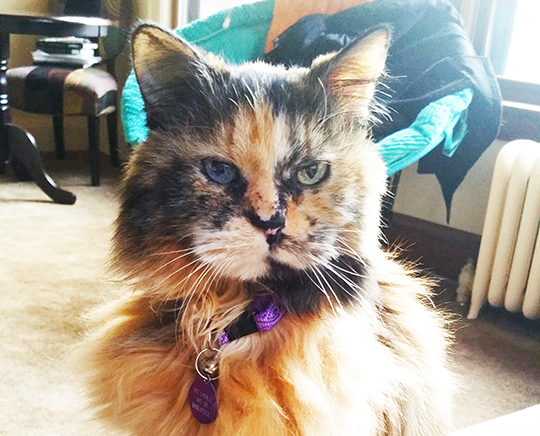 ---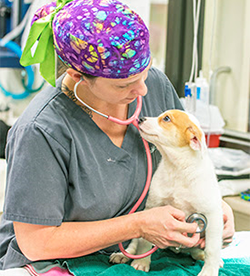 Spring is in the air! While many of us welcome the warmer weather, it can bring some unwanted things for our pets — including ticks and an increased risk of heartworm. Qualified pet owners can make sure their animals are protected with heartworm medication and flea and tick preventatives from Kindest Cut, a program of Animal Humane Society. Kindest Cut offers wellness and preventative care for pet owners with limited incomes. Learn more about these and other wellness services offered by Kindest Cut.

---
Calling all animal-loving teens! Join us for an unforgettable summer of helping animals by participating in our Student Volunteer Experience program. This uniquely designed program is open to high school students entering grades 10-12 and recent high school graduates who want to volunteer with Animal Humane Society over the summer.
Student volunteers cover a variety of volunteer shifts available at any of our five locations. Volunteer work includes:
• Ensuring shelter animals receive excellent care and socialization as they await new homes
• Assisting customers interested in adopting an animal from AHS
• Shadowing staff in a variety of fields such as Animal Care and Veterinary Services
Interested students can apply starting March 20. The application deadline is April 16.